Posted on February 26, 2017 by Lisa Phillips
Excerpts taken from an article by Oracle:
Oracle/Power-of-one/mobile marketing
The Power Is Now In Marketing's Hands
"90% of a consumer's time while on a mobile device is done so via an app."
"… Given the fact there are now more mobile devices on the planet than there are human beings, it's pretty obvious that engaging with customers via mobile should be a priority. As for apps, consider this staggering statistic: 90% of a consumer's time while on a mobile device is done so via an app."
And according to Gartner: "Consumers see mobile apps as their main digital interaction with their favorite brands."
Customer experience is — as Forbes put it — the future of marketing.
"The bottom line is that providing the best possible customer experience is para-mount for success. Consumers have stated that they will spend more money based on the experience they receive from a given brand. Conversely they will bail on a transaction or not make an intended purchase because of a poor experience."
A New Engagement Model
"According to Forrester, with mobile in play, consumers now move from discovering a brand to doing research, making a purchase, and using a product within minutes if not seconds. And they expect this experience to be not only possible, but positive."
"Today's customers demand a seamless, integrated brand experience delivered to them with ultimate simplicity and relevancy in real time. To deliver, mobile demands a new engagement model."
"And mobile apps, while powerful, shouldn't be managed and operated in a silo. Instead, mobile apps should be orchestrated as part of a cross-channel marketing program to create highly curated experiences for the customer."
"I think the problem is we're creating content for content's sake," says Carlos Hidalgo, CEO and Principal of Annuitas. "What we need to think about is, we don't need to create more content—and I keep seeing stats that our budgets are increasing, we're creating more content, we're doing this, we're doing that… I just want to say: everybody stop. And let's start creating relevant content."
"No matter the device, they want to pick up where they left off. The consumer now expects to be able to complete any action from their phone/tablet."
"Mobile consumer experiences cannot be truncated any longer. That experience simply doesn't align with expectations."
So there you have it. I believe most of what Oracle has said in this article to be accurate. Having been in the advertising industry since 1986, this reality has been brewing for some time. Luckily, as the laws of economics remain true, demand has driven supply and the situation gave birth to the tools to meet consumers' expectations in the form of MOBILE APPS.
Apps come in all shapes and sizes. They can be designed to have multiple functions and capabilities. I chose to design one to fuel commerce in a macro-community. So far so good, modern marketers are choosing to become members because they see how PeakaVue is there to create engagement, connect with their customers and optimize interactions that attract and retain ideal customers.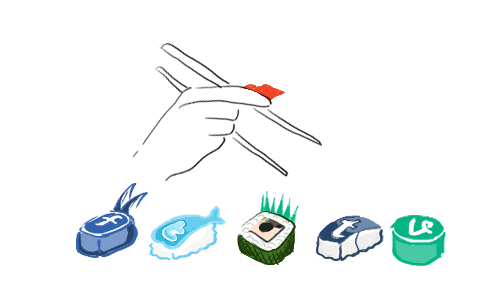 Let's Get Social
To Learn More, Visit Us at MadheartMarketing.com