Posted on December 3, 2017 by Lisa Phillips
So you want to create more engaging content – Content that will turn first time visitors into regular visitors.
You have tried all the tricks in the book to make your content engaging, but it doesn't work.
You have even tried all the tips taught by the social media marketing know-it-alls in your niche. But, all effort to get your audience to engage with your content is futile.
So what now?
How about stopping the madness of creating more and more content and come about this from a different angle?
Try a content marketing strategy that streamlines your valuable content in a way that FUELS engagement by addressing your fans and their interests first. Then, let them help you build a bigger audience ORGANICALLY through their PARTICIPATION by sharing your RELEVANT content on their feeds and thereby gaining you EARNED MEDIA… the most coveted of all media with a built in growth factor!
Now, engaging content becomes content your fans engage with while growing your audience. BAM!
Okay, so now let's deconstruct and unpack this… ready?  Here goes…
Content Marketing Strategy
Leverage Existing Assets
Authentic Participation
Build Audiences
What is a content marketing strategy?
A content marketing strategy is one that has CONTENT at it's center.  Not just an image, video, quote or shared link… it is ORIGINAL CONTENT THAT YOU HAVE CREATED on a topic that you have expertise and perhaps some passion. It can be short and sweet and include stills, moving images and or copy.  Perhaps it tells a story or makes an existential point.  There aren't too many rules here.  As long as each piece can stand on it's own and makes sense, you are good to go!
How does leveraging existing assets come into marketing?
Consider that the sharing of your knowledge as one way that you have to LEVERAGE AN EXISTING ASSET. The objective in a content marketing strategy is to inform, educate and share.  This content will support your expertise and build credibility in your niche.  (The objective is NOT to sell or generate leads, per-say, it is ENGAGEMENT that will yield growth.)
How can there be authentic participation in marketing?
At the intersection of a raving fan strategy and your content marketing strategy is authentic participation.  This is the secret sauce of linking your content back to your brand.  After all, it was the problem that you were looking to solve that motivated you to create  your brand…. remember…?  GO there… tie your brand to how it closes the gap of pain without your product to the pleasure of using your brand now.  Consider asking your early adopters to share their experience with your brand… how did they become raving fans?   Would they be willing to share their story in images, testimonials, how about in a video? These are your brand's ambassadors!  Give them recognition and gratitude by including them in your brand's content strategy.  This  recognition can fuel a plethora of social activity that can lead to…
How do you build audiences?
Two words… EARNED MEDIA. This is the tried and true way to build an audience.  The kind that will stick with you because they follow someone who is sharing your content and found you through a 'friend'.   Today, word of mouth is as good as it gets for a referral. Soon, these newbies who discovered your brand ORGANICALLY will begin LIKING and following you.
These are but a few of the secrets we have found of engaging content… stay tuned for more ways of creating valuable content that is useful, relevant, easily accessible and sharable! Your fans will appreciate it!
We have done that for our brand and thought leader clients. It works!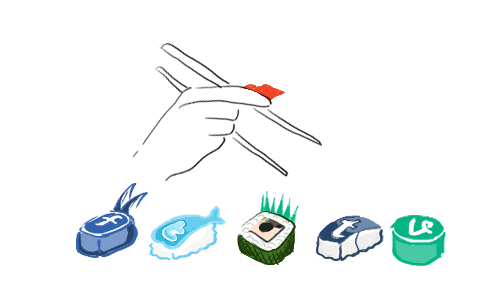 Let's Get Social
To Learn More, Visit Us at MadheartMarketing.com