Posted on June 17, 2017 by Lisa Phillips
There is no question that the key to a brand's success is the experience it provides to customers. Marketing in the Age of Participation extends this experience far beyond conventional advertising.
Gone are the days when a brand can motivate consumers to take action to purchase through conventional advertising. Commercials, print and radio advertising are more often than not being ignored in favor of media that embraces participation.
Now that the consumer is in the driver's seat of the experience they are having with all forms of media, if they are not entertained, learning something, or have an avenue for two-way communication, they are moving on, rapidly. Consumers are actively seeking engagement. What an incredible opportunity to PARTICIPATE with your customers!
What is a brand to do?
Shift the focus of your marketing away from advertising and churning out tons of meaningless repetitive content that is static and attempts to sell. Instead, create content that is authentic and relevant. Consider capturing the EXPERIENCE your products provide consumers, express the value of ENGAGING with your brand, share your knowledge, history, passion about your industry. Consider sharing why you even created it, the problem it solves, the trials and tribulations of coming to market. How using your product will benefit people, community and families.
Tying the experience back to your brand is the game consumers may embrace participating in! It also has a far greater chance of being memorable.
Leverage every idea across multiple forms of content. Do this by creating content visually, audibly and literally.
Above all else create content that is REAL in that there is a slice of relatable humanity. People actually seeing themselves reflected in your content would be ideal. This can create an emotional connection that has the potential to gain an AUDIENCE. Think about that!!! What better way to continue engaging with potential customers once they become audience members. Now you've unlocked the potential of having conversations that become two way exchanges as opposed to creating an ad that is static without any opportunity for engagement.
Drawing people to you because you are speaking their language will yield engagement! Without this, your marketing efforts could fly by unnoticed. Even if you are participating in tons of social media…
Converting an engaged audience, creating fans from an engaged audience and having repeat business from an engaged audience is marketing in the age of participation!
We get it!
Our clients get the benefits!
Madheart Marketing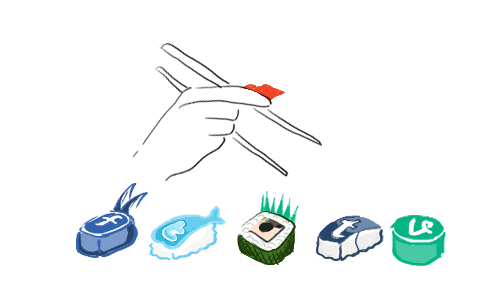 Let's Get Social
To Learn More, Visit Us at MadheartMarketing.com